Cooking
Getting Started
Step 1
Quality ingredients
Step 2
Variety of People
Step 3
Shared Appreciation
As our name suggests, Viva Gourmet is about living life to the fullest. We live out this mantra by truly enjoying and appreciating the finer things from the world of food, and doing so with the finest people. It doesn't matter if you are entertaining on the back patio or setting your table with china and crystal. Let me share with you the most versatile recipe I know:
Our senses delight in flavorful nuances. There is no substitute for good quality ingredients in a meal. It provides a noticeable and memorable difference.
The enjoyment of a fine meal is enhanced when it's shared with others. Gathering special friends and family together over an extraordinary meal creates memories for a lifetime.
The extra care you take to create a memorable dining experience will leave no doubt as to how much your guests are appreciated. Enjoying a carefully crafted meal together will add richness to your life and these relationships.
Whether you are a seasoned pro in the kitchen, or someone looking to expand your territory in the world of culinary adventures, I believe you'll find plenty here to encourage and inspire you.
We believe being invited to someone's home for a memorable meal is the ultimate compliment. Sharing quality time together is often the most valued and appreciated gift of all. To linger at a lovely table while savoring a delicious meal with good company is a rare treat in today's busy world. People often make the mistake of assuming that an extraordinary meal takes extra time to prepare. In fact, superior, fresh ingredients improve the taste of any recipe. This provides the freedom to either choose simplicity, or be as creative as your schedule allows.
Use our innovative tools and information to transform your dining experience into an evening that your guests will remember for years to come! Whether you are a culinary artist, or just want to try something new, Viva Gourmet shares treasured recipes from our seasoned chefs for all to enjoy. We provide recipes for all levels of cooking experience.
Recipes
Enjoy our collection of recipes ranging from quick suppers, to elegant appetizers or cocktail party favorites and of course special occasion Memorable Meals. Discover superb recipes, unique culinary techniques, and helpful information to transform your style of entertainment from "tried and true" to "simply extraordinary".
View Recipes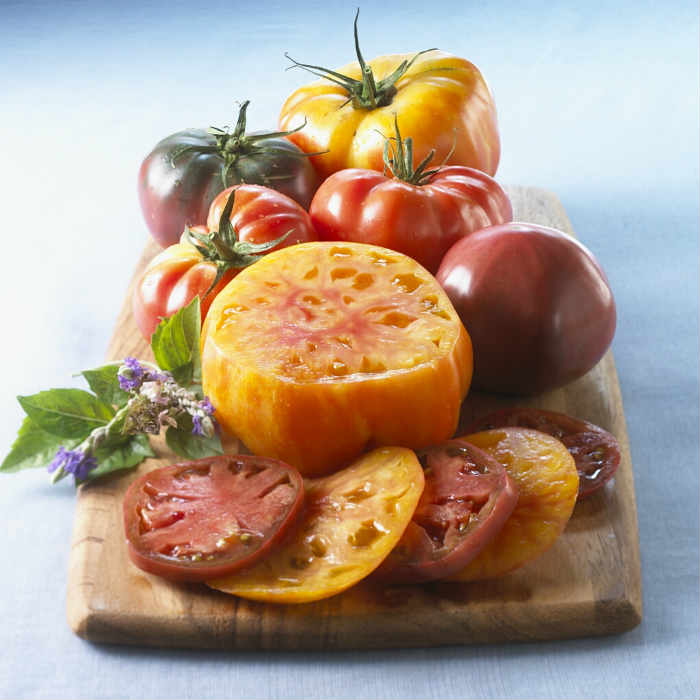 Video Series
Discover superb recipes, unique culinary techniques, and helpful information to transform your style of entertainment from "tried and true" to "simply extraordinary". We will be adding more helpful tips for specific kitchen tasks, such as preparing a whole tenderloin, or big pot blanching, in the days to come so check back often.
View Videos
Get to know a little more about our Artisan partners. The ranchers, farmers and craftsmen we do business with are true Artisans in their field. Passion for their art form is evident, from farmers raising heritage breed animals for the unique characteristics they possess to centuries old traditions of crafting vinegars, oils, pastas and other outstanding condiments and pantry ingredients. Each one has an interesting story to share. We hope you will enjoy their stories and rich history and support these fine artisans who have chosen quality over quantity.
View Artisan Stories
Entertaining has become a lost art in our modern culture. Making reservations is certainly easy to do. Unfortunately, it means fewer people experience the joy that comes from inviting guests into their home.
The beauty and art of entertaining is in setting the mood, creating the perfect menu, and placing your guests center stage. Our mothers and grandmothers exemplified true entertainment. For them, restaurant dining was usually a special day to be served…a way to celebrate a birthday or Mother's Day. The rest of the time they hosted dinner parties at home. You can, too!