Berkshire Baby Back Ribs- 2 slabs
Ribs- 2 slabs
---
Berkshire baby back ribs take tailgating to a new level. Berkshire pork is naturally flavorful and marbled. No need for hours of marinating. These Berkshire baby back ribs are simply amazing. Berkshire pork is a heritage breed of pork frequently found on celebrity chef restaurant menus and is the darling of competition BBQ types. Raised without antibiotics, etc., etc. (Read "sustainable farming and YUMMY pork." Scroll down to Artisan section below for more information.)
These Berkshire baby back ribs are shipped FRESH, whenever available.. When you want to really enjoy some ribs, upgrade to Berkshire pork baby back ribs. They don't need to be smothered in sauce. We're fans of the dry rub and then a little sauce on the side . . . but that is a major debate among BBQ lovers. So, you decide! (See Recipe Ideas below to see my latest favorite.)
Berkshire baby back ribs 2 slabs : 4-4.5 lbs
---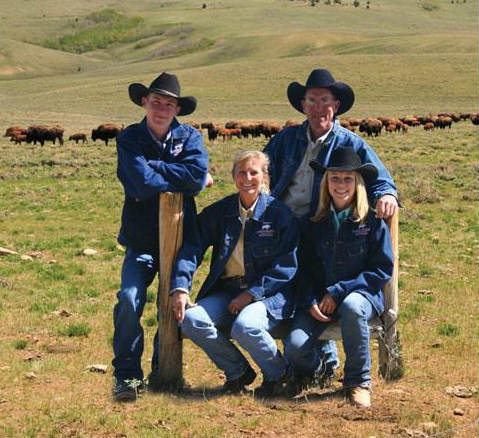 Artisan/History/Story
Berkshire baby back ribs are from Berkshire pork, which is also known as Kurobuta pork. "Kurobuta" means "black pig" in Japanese. This heritage breed "pedigree pig" is much slower growing than your supermarket pork which is commercially farmed for quick time to market--NOT flavor and marbling. This is certified 100% pure Berkshire. The Kurobuta (or Berkshire) pig is a unique pig which has ancestry from the British Isles and Asia and is being carefully preserved by caring farmers here domestically. The farmers take extraordinary care in assuring these pedigree pigs a healthy and happy environment--of course free of hormones or antibiotics.
How to Prep/Store
These are shipped frozen. Either place in the freezer for later or store in the refrigerator in their sealed packaging. They require little adornment--but a good dry rub is my favorite. If you want to marinate them knock yourself out, but honestly they are very flavorful on their own. The debate over the BEST way to prepare ribs is one I'm not about to hop into. I will tell you that I recently tried a new approach and had great success. See Recipe Ideas below.
Recipe Ideas
My newest rib kick? Hassle-free sous vide with a final smoke in the Big Green Egg. If you have a sous vide, give it a try. Break ribs down into four pieces. Rub with your favorite dry rub and then vacuum seal according to your machine's recommendations ( or use the water immersion seal technique with zipper bags). Of course, recipes and opinions vary. Place in sous vide overnight at 140 degrees ( make sure to have plenty of water and cover the pot with foil to reduce evaporation). The next day, start your grill. The Big Green Egg is great for a quick sear and then a short, low-heat smoke to impart smoke flavor. They'll be ready in about 30 minutes. Crispy, smokey, tender, and still moist!