"O" Olive Oil – Blood Orange
Blood orange and olive oil
---
This blood orange olive oil is California olives pressed in harmony with fresh organic blood oranges. This infuses the flavor of the oranges with the oil. Only the freshest California olives, full of green olive aroma and taste with the exceptionally sweet blood orange. (See more information in our Artisan section below.) Blood orange olive oil has no comparison to other oils which are merely "flavored" by adding a flavor extract or compound to them.
Drizzle on bitter greens like arugula and top with thinly sliced fennel. The delicate orange flavor is a perfect compliment.
You'll find a host of things to drizzle this unique olive oil on.( just think about taking your avocado toast up a notch!)
View some of our recipe suggestions when using blood orange olive oil below!
---
Artisan/History/Story
"O" Olive oil company has been consistently winning the Fancy Food Show (SOFI) awards as well as California olive oil competitions. They use only family raised citrus and mission olives which are then cold pressed together. Their oils are also free of lead which is sometimes found in Imported oils.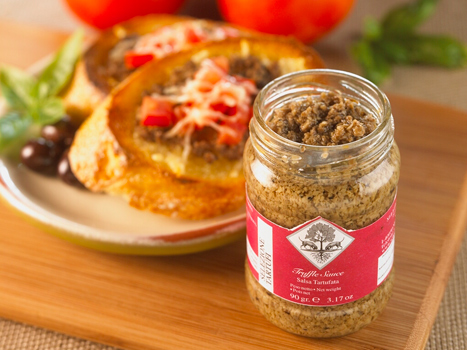 How to Prep/Store
As with all oils, store away from heat and direct light. The dark bottle is an excellent light protector so don't be afraid to leave this attractive bottle on the counter for easy use. You will begin putting it on all sorts of things--much to your family and friends enjoyment!
Recipe Ideas
Wash some fresh greens. Zippy arugula is particularly well suited to this taste combination and a head of fresh fennel. Chop off bulb end--reserve frilly tops for presentation--and slice very thin. Section a fresh orange--a blood orange if you are fortunate to have access to one--being careful to remove white pith. Prepare over a bowl so the juice can be reserved. Combine about 2 tbsp of orange juice per 1 tbsp of "O" Blood Orange Oil. Shake or stir together then drizzle over greens topped with fennel, orange sections and some sliced almonds if you like. You are good to go and your guests will marvel over the flavors.