Buffalo Ribeye Steaks -10oz
steak lover alert!
---
Buffalo ribeye steaks are a steak lovers dream. These are pre-cut 10 oz ribeye steaks from a cooperative of Bison ranchers.( see Artisan section below for more info) These rib eye steaks are cared into 10 oz portions and come two to an order. Perfect for a steak night at home! There is nothing like Dining In. You can drink your best wine, play your favorite music…  Why not buy a few packs, and invite your (closest) friends over.
Buffalo meat is very flavorful yet amazingly lean ( which, when you are talking about beef is a contradictory statement) Bison meat is incredibly low in cholesterol and fat yet has all the satisfaction of a hearty red meat. Check out this link showing the comparison of Buffalo to beef, chicken etc. http://bisoncouncil.com/health-and-nutrition#the-better-meat  You will have a very hard time buying a beef steak in the grocery store after you try these! It boils down to delicious taste and no guilt!
You can have a wonderful steakhouse dinner at HOME. Check out our recipes for perfect steakhouse sides like Creamed Truffle Greens and  Smashed Truffle Potatoes. Don't forget some Maitake or Baby Shitake mushrooms to accompany!
Buffalo Ribeye Steaks – it's what's for dinner!
---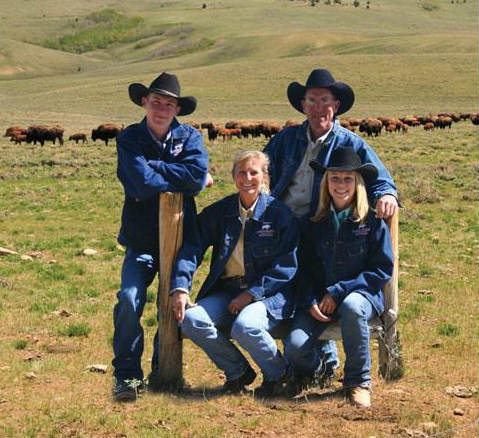 Artisan/History/Story
One of the highest quality proteins, this American buffalo is farmed by a select group of private Colorado ranchers who raise these animals on open pastureland free of hormones, antibiotics and the likes found in commercial beef. This natural habitat is wonderful for these animals, with plenty of room to roam, fresh air, sunshine, and clean water. Due to these dedicated ranchers and their sustainable breeding practices, these buffalo are healthy and plentiful, and once again available for the table!
How to Prep/Store
These 10 oz pre cut buffalo rib eye steaks are Fresh and individual vaccum sealed. They  should be cooked within a few days ( or frozen for later). Since buffalo is such a lean meat the most important thing to keep in mind is don't overcook! Medium rare to medium is perfect- more than that and you will be dining on something closely related to the bottom of your dress shoe.
Recipe Ideas
This couldn't be easier! Season lightly with good quality salt and pepper ( or your favorite steak seasoning and sear on a hot grill ( or iron skillet) until nicely seared on both sides. Either move to a cooler section of grill or finish in oven for 5 minutes or so. Use your THERMOMETER (135 yields a beautiful steak in my opinion )!  Pull off and let rest for 5-10 minutes before serving.