Buffalo Strip Steaks- 10 oz steaks
2 ten oz steaks- frozen
---
Buffalo Strip Steaks are a steak lovers dream! American Buffalo ( actually Bison ) is a wonderful lean meat which is FULL of flavor. Perhaps you've had a buffalo burger at your favorite trendy cafe? Well, wait until you have a real buffalo steak. The Strip steak is always prized for being loaded with flavor. Bison meat is one of the leanest meats you can buy yet is incredibly flavorful. Check out this comparison to other meats.http://bisoncouncil.com/health-and-nutrition#the-better-meat   Also see below, our Artisan Section to learn more about Bison ranchers.
We, of course, sell whole buffalo strip loins if you prefer to hand cut your own steaks or are feeding a crowd. But if you want an easy steak supper, this is your go-to! These two 10 oz strip steaks will make a perfect night IN. Fire up the grill, get a nice bottle of wine, and try some of our recipes for Steakhouse sides. ( like Creamed Power Greens with truffle!)
Buffalo Strip Steaks 10 oz each
---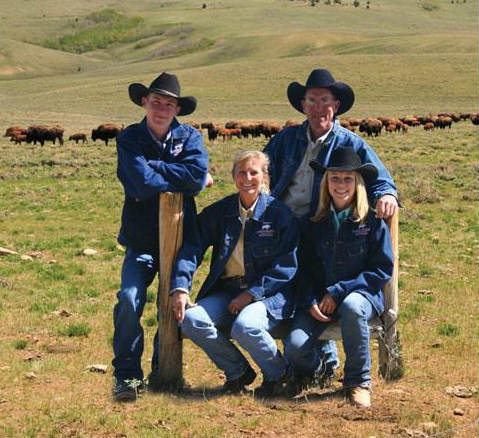 Artisan/History/Story
One of the highest quality proteins, this American buffalo is farmed by a select group of private Colorado ranchers who raise these animals on open pastureland free of hormones, antibiotics and the likes found in commercial beef. This natural habitat is wonderful for these animals, with plenty of room to roam, fresh air, sunshine, and clean water. Due to these dedicated ranchers and their sustainable breeding practices, these buffalo are healthy and plentiful, and once again available for the table!
How to Prep/Store
These buffalo strip steaks will arrive fresh in vacuum sealed packs of two.Keep in coldest section of refrigerator and prepare within a few days . You can also pop them in the freezer for later serving. Since you will be the one in charge of freezing the texture won't suffer. A quick hot sear on the grill and then finish to desired temp on the cooler side of grill.Just do not OVERCOOK. Cooking past medium will result in a meal with the texture of the bottom of your shoe. Bison is incredibly lean and flavorful- let that shine.
Recipe Ideas
So simple, a quick salt and pepper or your favorite steak seasoning is all you need. I'm a big fan of sous vide these days. pop your steaks in the sous vide at 132 for about 30 minutes ( and up to an hour) finish with a hot sear either on the grill or an iron skillet. Boom- serve with your favorite sides and a nice bottle of wine!