Lamb Sirloin – Domestic- 2 pieces SPECIAL ORDER
---
Lamb is synonymous with Spring and lamb sirloin is the way to go! All of the delicious flavor of leg of lamb without the hassle and mess! Perfect for a quick feast and since they are fully trimmed, a great option for the grill. The possibilities are endless. This lamb sirloin can change the way you think about lamb.
The sirloin is tender and flavorful cut. It has all of the flavors of a leg of lamb without all of the trimming and fuss required.  These lamb sirloins are fully trimmed with the (fat) 'cap' off. ( NOTE- main photo shows 'fat cap' on- yours will be pre-trimmed)  If you've ever cooked a whole boneless leg of lamb- your eyes just lit up with joy! Carving this after cooking is a snap and you can serve for an elegant dinner party or terrific lamb sandwiches!
This is domestic grass-fed lamb which is a favorite of top chefs. It is a heritage breed originally from England which was raised for the quality of its meat- not for wool. Read about our wonderful domestic lamb rancher, Anderson Ranch, below.
Contact edee@vivagourmet for details
  Lamb sirloin contains two pieces each weighing around 1.5-2 lbs.
---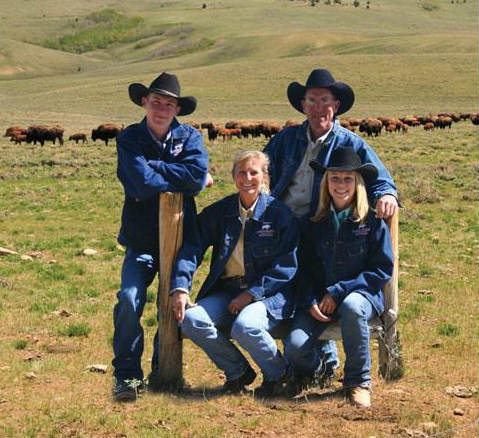 Artisan/History/Story
Five generations of the Anderson Family have been raising lambs in the Oregon hills. These lambs are originally from an English breed of sheep and are raised by grazing on natural grasses in Oregon's Willamette Valley. They are of course free of hormones or antibiotics. Their idyllic lifestyle of grazing the hillsides and enjoying the fresh air while being herded by " Samuel " the sheep dog, leads to the tender and flavorful meat.Watch the Anderson Ranch's video on their Oregon Lamb here.
How to Prep/Store
Store in coldest section of refrigerator with other meats. Preparation is simple! These lamb sirloins are nicely trimmed with the fat cap off. Just enough fat is left on to give flavor and ease cooking! Season with salt pepper and your favorite herbs and roast in the oven.  Rosemary and thyme are classics with lamb but don't be afraid to try curries and more robust seasonings . Cooks quickly. (about 30 minutes)
Recipe Ideas
Easy Peasy! Rub sirloin(s) all over with sea salt, fresh pepper , chopped rosemary and thyme. ( use the rosemary sparingly) Sear in anion skillet for a few minutes (2-3) then move skillet to preheated 350 degree oven. Begin checking temperature in about 25 minutes. When thermometer registers 130 degrees remove from oven and let rest for 10 minutes before slicing and serving. Asparagus is a classic spring accompaniment and oven blistered tomatoes a great addition.