Buffalo – Fresh Whole Strip Loin
Center cut striploin
Center Cut loin 6-7 lbs
---
This whole fresh buffalo strip loin is the answer to your next party. Buffalo or American Bison as it is more properly called, is the ultimate treat for the steak lover. Buffalo is naturally lean but BIG on flavor. Steak lovers will really appreciate the extra flavor of buffalo. In beef, the more fat the more flavor, but buffalo has hearty flavor while containing very little fat. This 6 to 7 lb fresh whole buffalo strip loin is the premium section of the loin and will make an excellent "steak out" for your favorite friends! Requires very little trimming or seasoning, just a nice hot grill! Just don't overcook. This fresh buffalo meat is at its most tender at medium rare.
 Recipe ideas for Buffalo – Fresh Whole Buffalo Strip Loin below!
---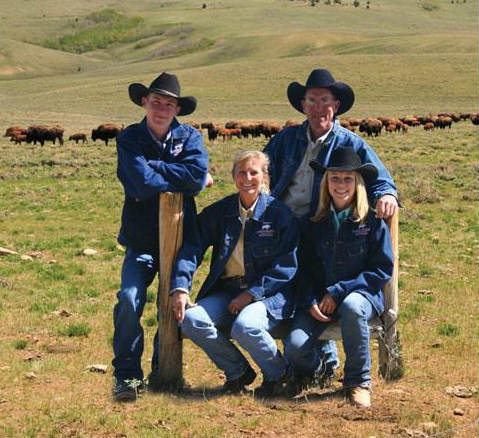 Artisan/History/Story
A particularly high-quality protein, this American buffalo is farmed by a select group of Colorado ranchers who raise these animals on open pastureland free of hormones, antibiotics and the likes found in commercial beef. The natural habitats are wonderful for these animals, with plenty of room to roam, fresh air, sunshine, and clean water. Due to these dedicated ranchers and their sustainable breeding practices, these buffalo are healthy and plentiful, and once again available for the table!
How to Prep/Store
Carve up into steaks and sear on hot grill then move to cooler section to finish off. Just DON'T OVERCOOK! Buffalo will be tough and unappealing if overcooked. This is a chef's choice cut with the "vein end" off--just the best part of the strip loin! If you are not having a big gathering, cut in half and wrap unused half--or portioned steaks--well in parchment paper and vacuum seal for freezing.
Recipe Ideas
Carve the buffalo strip loin into desired sized steaks for your gathering. (8 to 9 oz steaks are plenty!) Season outside with fresh sea salt and ground pepper. (Don't pull straight from the refrigerator and onto the grill--let the meat temperature "adjust"--but still adhere to safe meat handling guidelines I must add!) Sear for a few minutes on each side over hottest section of grill, then move to cooler section and finish to medium rare. Remove and let REST for at least 15 minutes. ENJOY! Did I mention Don't Overcook in this section?