Buffalo ~ Fresh Whole Buffalo Tenderloin
Fresh whole tenderloin 9 lbs
Current Availability is FROZEN
---
This fresh whole buffalo tenderloin is free-range bison from the Rocky Mountains. Bison or American buffalo is naturally low-fat meat with exceptional flavor. Bison tenderloin is a delicious healthy alternative for beef lovers. Beef tenderloin is always prized for its tenderness but some feel it lacks in flavor. Just wait until you try a  buffalo tenderloin. Buffalo's flavorful meat is well suited for the oven or the grill. The most important thing is, Don't Overcook!
Our fresh whole buffalo tenderloin currently averages 6.5-7 lbs lb. and requires little trimming. This is our 'go to' for a dinner party! A bison tenderloin should easily serve 8 to 10 (or more depending on portion and appetites) for a dinner to be remembered. Spectacular as a carved roast or portion into beautiful petit filets. Low in fat, high in protein, great flavor, what's not to love?
View recipe for cooking Fresh Whole Buffalo Tenderloin below! CURRENT AVAILABILITY IS FROZEN
---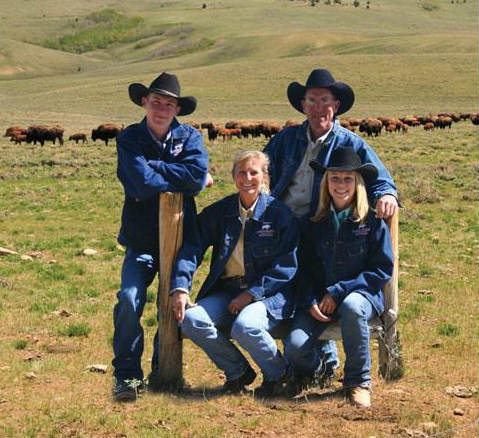 Artisan/History/Story
One of the highest quality proteins, this American buffalo is farmed by a select group of private Colorado ranchers who raise these animals on open pastureland free of hormones, antibiotics and the likes found in commercial beef. This natural habitat is wonderful for these animals, with plenty of room to roam, fresh air, sunshine, and clean water. Due to these dedicated ranchers and their sustainable breeding practices, these buffalo are healthy and plentiful, and once again available for the table!
How to Prep/Store
Please, be careful to NOT OVERCOOK. The natural lean traits of this fine meat are a double-edged sword. If overcooked it will quickly lose its tender quality. If not utilizing the whole tenderloin, wrap unused steaks in parchment paper and then plastic wrap and refrigerate. If it will be more than 3 to 4 days before you will have the opportunity to enjoy, freeze tightly wrapped. We recommend the use of a vacuum sealer with heavy duty freezer bags.
Recipe Ideas
Season and sear your whole buffalo tenderloin quickly on your grill or in a HOT skillet, then finish in the oven to your desired level of doneness for a wonderful carved tenderloin. Or cut steaks and cook on the grill. Just remember, you will forfeit the tender quality if you cook past medium rare!  For an upscale cocktail party or casual dinner, sear then roast the whole tenderloin to rare/medium rare. Let sit for 20 minutes before carving into half-inch thick slices and arrange on a platter. Serve with an assortment of sauces such as zesty FRESH horseradish sauce, a smoked pepper sauce and a truffle aioli, all to dollop on a fresh roll for easy and delicious sandwiches. Don't forget ice-cold microbrews and a good sangria for sipping. See our Memorable Meal for the whole plan and menu. CLICK for recipe: Truffled Steak Fries.