Japanese Wagyu- Whole Strip Loin –
A5 Wagyu beef
---
This "full-blood" 100% Japanese Wagyu beef is coveted by renowned chefs in 5-star restaurants and carries an A5 rating. This is well beyond our USDA Prime label, with intense marbling. You certainly won't find this in a local market! For that truly special dinner party bring out THE BEST and serve your guest hand-carved strip steaks, or roast and carve tableside. This is extraordinarily rich beef so plan for smaller portions. (4 to 6 oz are the common serving of this premium meat in 5-star restaurants.) Chefs save and use every bit of this meat–there is no such thing as "scrap." See handling instructions below. Each Wagyu cow has traceability back 3 generations.
The whole strip loin averages 9 to 10 lbs but may vary. Price based on $114/lb.
Japanese Wagyu is available by Reserve Order. Please contact us with any questions.
---
Artisan/History/Story
This is prized "full-blood" Wagyu--meaning it is 100% Wagyu bloodline from the Miyazaki region of Japan. This Wagyu is raised by a respected rancher in Japan who takes great care in raising these spectacular cattle. In the tradition of Japanese Kobe guidelines, these cattle are raised with special diets and free of chemicals, hormones and the likes. They don't need it! The Wagyu breed is known for its strong, healthy and fertile characteristics, along with spectacular intramuscular marbling which produces tender and flavorful meat. These are a slow-growing breed and this 100% pure Wagyu takes longer to mature and is larger than a cross-breed. Full traceability for three generations is provided with each order. Shipped frozen for an incomparable meal.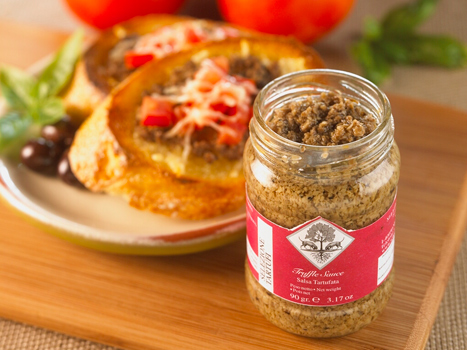 How to Prep/Store
The little bit of "trimming" you might do for preparation will provide you with another great option for special treats. Use for stir fry, hot pot, or grind for out-of-this-world mini-sliders! If not utilizing the entire loin for your gathering, wrap remaining steaks or roast in parchment paper and then plastic wrap and keep refrigerated. If circumstances prohibit you from enjoying in a few days plan to freeze. We recommend a vacuum sealer with heavy duty bags to protect meat.
Recipe Ideas
Top chefs who prepare this prized Japanese Wagyu for 5-star restaurants recommend carving into small uniform steaks by trimming the "Tip and Tail." But please reserve for you and yours. This will make a fabulous topper for a lunch salad, a sandwich fit for a king or cut into bits for stir fry or hot pot. Then carve into approximately 1-inch steaks (6 oz is plenty for average appetite). This is very rich meat--you will be surprised!  Sear quickly in HOT skillet then pop in a 350-degree oven for just a few minutes to bring to rare or medium rare. You may wish to split the thicker end horizontally to maintain the diameter to have smaller consistent size steaks. See RECIPES for Truffled Pasta as a great accompaniment .