Lamb Rack ~ Anderson Ranch (ts)
Frenched rack of domestic lamb
Limited Availability-
---
This eight bone rack of lamb is from domestic lamb raised on open pastures in the foothills of the Willamette Valley in Oregon. Most chefs consider domestic lamb far superior to imported. This flavorful and tender young lamb will easily become a favorite and is well worth the splurge over imported varieties. The presentation of a rack of lamb is truly impressive. This is offered as a premium 8 bone rack. The rack is a 'hotel rack" meaning it is not 'frenched". Chefs often prefer this cut. By 'frenching' the rack you remove some of the most tender rib meat. Each chop being approximately 5-6 oz, perfect for a dinner of 4. For a larger gathering order two! This is FRESH domestic lamb and far superior to what you may have become accustomed to. As the saying goes, 'what grows together goes together", so why not accompany with an acclaimed Willamette Valley Pinot Noir.
View recipe ideas for cooking  Anderson Ranch Lamb Rack below!
---
Additional Information
| | |
| --- | --- |
| Weight | avg 3lb |
| Fresh or Frozen | Fresh |
Reduced Shipping Costs
Artisan/History/Story
Five generations of the Anderson Family have been raising lambs in the Oregon hills. These lambs are originally from an English breed of sheep and are raised by grazing on natural grasses in Oregon's Willamette Valley. They are of course free of hormones or antibiotics. Their idyllic lifestyle of grazing the hillsides and enjoying the fresh air while being herded by " Samuel " the sheep dog, leads to the tender and flavorful meat. Watch the Anderson Ranch's video on their Oregon Lamb here.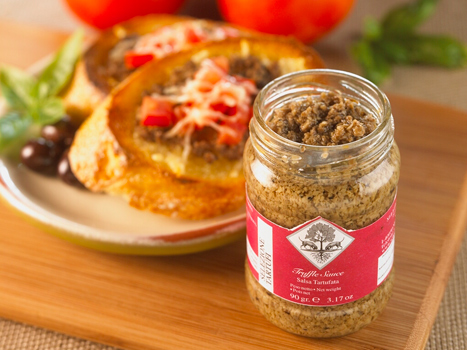 How to Prep/Store
Comes wrapped and sealed…each package will have a use by date usually good for at least two weeks, refrigerated and unopened. If not utilizing the whole rack at one meal, tightly wrap in parchment and plastic wrap and keep refrigerated. If you won't be able to enjoy within 2-3 days then freeze for later enjoyment. We recommend using a vacuum sealer with good quality freezer bags.
Recipe Ideas
This frenched rack makes preparation a snap. You won't need to spend time trimming. This is the premium section of the rack and a simple rub with some salt, pepper and a sprinkle of fresh rosemary is really all you need. As with most meats, a quick high heat sear will help develop a flavorful outside and seal in juices. Then roast at 350 degrees until medium, let rest 15-20 minutes before presenting to your guests. If you like, for presentation flair, top bones with frills or "paper hats". Another favorite is to slice into individual chops and quickly sear on the grill. Serve immediately. CLICK for roasted beets recipe to accompany.