Lemon Sultana Marmalata
Le Bon Magot- with caraway and saffron
---
Lemon Sultana Marmalata from LeBon Magot is award-winning. The bright flavors of lemons and golden sultana blended beautifully with exotic flavors to create a memorable marmalade.  The highly coveted  Bronze Sofi award was given in 2017 for Best jam or preserve. Golden sultanas, fresh lemons, seasoned with caraway and Afghan saffron. The thing that sets it all off is Wölffer Estate Vineyards verjus. This is not your local grocery store marmalade!
Le Bon Magot brings the flavors of Africa, the Middle East, and Southeast Asia to your kitchen without preservatives, gluten or MSG. Traditional recipes bursting with unique flavors are the result. ( see more about this amazing company in our Artisan section below)
This lemon sultana marmalata is right at home on a cheese plate with goat and sheep's milk cheeses. But also a wonderful complement to a pork chop or a filet of white fish.
Lemon Sultana Marmalata – 8 oz jars
---
Artisan/History/Story
Inspired by flavors emanating from these diverse regions, Le Bon Magot products are based on family recipes handed down from generations, shared with friends and honed through travels. This collage of old and new, North and South, East and West makes Le Bon Magot a unique entry in the gourmet and specialty food industry.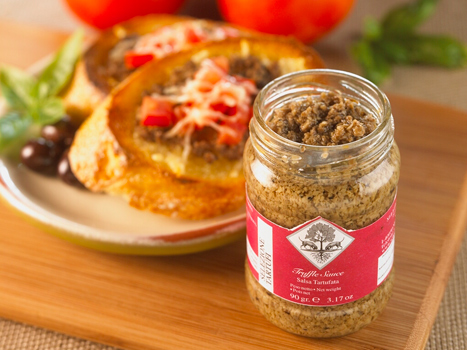 How to Prep/Store
Comes in 8 oz glass jars. Refrigerate after opening. (But I doubt these will stay in your fridge for long!)
Recipe Ideas
These classic linzer cookies topped with lemon sultana marmalatta couldn't be easier. But there are so many applications. Spoon a bit on cheesecake as a topping. Equally at home on a grilled pork chop or a piece of grouper. Roll a few spoonfuls in a bread recipe for an out-of-this-world breakfast bread. Serve alongside creamy and rich goat milk cheese on your next cheese board. Be creative and explore these enticing flavors.