Manni White Truffle Oil – 2 Oz
LIMITED QUANTITY when in Season
---
Manni white truffle oil is the gold standard for an elegant gift. Manni olive oil is among the finest in the world, now combine with world class white truffle and you have something to treasure. Precisely and carefully produced to provide a low acid oil with true truffle flavor. Very limited amounts are produced and difficult to source. Viva Gourmet has you covered. I once read this truffle oil is the equivalent of "turducken" in extravagance. That just about sums it up.
Two ounce bottle comes in a beautiful gift box with a pipette to drop this prize of Manni white truffle oil on your cheese, bread, pasta or tongue??? It also includes a fascinating booklet of information about the oil. Very limited supply. This is a "live" oil–do not "save" for a special occasion. Enjoy! That is why it was created and offered in small apportionments.
Manni white truffle oil $89.
---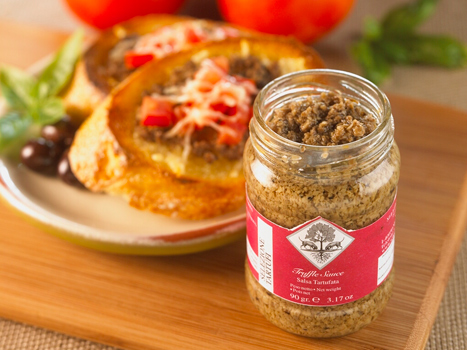 How to Prep/Store
Keep your Manni white truffle oil away from direct light and heat. It comes in a beautiful dark bottle designed to help protect the delicate living oil. Serve about one teaspoon per serving over pasta. Included pipette makes serving simple.