Morel Mushrooms – Fresh
fresh wild morel mushrooms
Fresh Burn Forest- if out of stock-sign up for waitlist!
---
The first fresh morel mushrooms of spring are a welcome sight for mushroom foragers and chefs! Morel mushrooms pop their wrinkly heads above the ground only when they are ready. These are another favorite of professional chefs. If you are fortunate to have grown up in an area where they grow in the wild, you may be equally excited. Their earthy taste and delicate texture are a wonderful combination. Don't let their appearance fool you–they are absolutely delicious! If you've never tried them you owe it to yourself to do so. Fresh morel mushrooms are treasures of the wild . . . they may contain sand, twigs, or "things that move." See tips below for preparation.
Fresh Morels – currently Forest Burn Limited Availability-
Fresh Morel mushrooms available in 1 lb packages.
(price varies throughout the season )
Supplies of these hand-harvested fresh mushrooms are limited and specified delivery dates may not always be possible. We will be in touch with you if special arrangements are needed. (Morel mushrooms must ship FEDEX Priority and can only be shipped Monday thru Thursday, depending on availability.)
View recipe ideas for Fresh Morel Mushrooms below!
---
Seasonal: Out Of Season
Weight: 1 lb
Additional Information
| | |
| --- | --- |
| Weight | 1 lb |
| Sizes | 1/2 lb, 1 lb, 2 lb |
Reduced Shipping Costs
Artisan/History/Story
These are hand harvested in the forests as the spring thaw begins. Morels are one of the first wild mushrooms to appear. Fortunately they are available for several months into the summer. Mushroom hunters search diligently in areas of prior fires and along river banks. They are searching for the perfect soil temperature and moisture content to coax a morel mushroom spore to sprout. Of course, their availability is limited so check back often. Viva Gourmet will hand select the nicest specimens for you!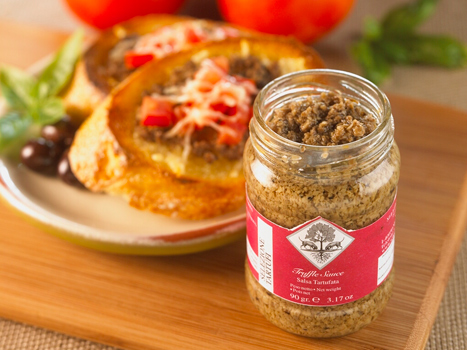 How to Prep/Store
Store in the refrigerator--either in the shipping packaging or on a clean pan covered with a kitchen towel or a paper bag. Blow or brush off any traces of their wild heritage before cooking. If early in the season it may behoove you to split them open and rinse in COLD water just before preparation to remove any sand or "creatures"who have decided to take refuge.
Recipe Ideas
Ohhhh, they are countless! Try this easy risotto . . . preferably Vialane Nano. Finely chop an onion or shallots and sauté in olive oil for a few minutes. Add rice and stir to coat, cook until edges become slightly translucent. Stir in a cup of good white wine. Pour another cup into your wine glass and enjoy--and stir as it becomes absorbed. Gradually stir in HOT broth (chicken or vegetable) while stirring until risotto is creamy and al dente. Finish by stirring in a healthy grating of parmesan cheese and a pat or two of butter if you are feeling decadent. Sauté fresh spinach or greens with sliced morels, a little garlic and olive oil until greens wilt and mushrooms are tender (3 to 4 minutes). Spoon a little into your risotto and then top with the rest. Top with more fresh parmesan.