"O" Olive Oil – Meyer Lemon 8.5 oz
---
Fresh Meyer lemons are pressed with California mission olives for an unmistakable treasure for your pantry. This is NOT "infused" with flavors but carefully pressed together in harmony resulting in the fresh flavors of both the olives and the lemon shining through. This results in a delightful accompaniment to both fresh salads and grilled veggies. This is a pantry staple you won't know how you lived with out (8.5 oz bottle).
View some recipe suggestions when using Meyer Lemon Olive Oil below! Click here for recipe with summer zucchini.
---
Artisan/History/Story
"O' Olive oil company has been consistently winning the Fancy Food Show awards (SOFI) as well as California olive oil competitions. They use only family-raised citrus and mission olives which are then pressed together. They are also free of lead which is sometimes found in imported oils. Mario is putting together a wonderful tasting of their oils for me in the picture.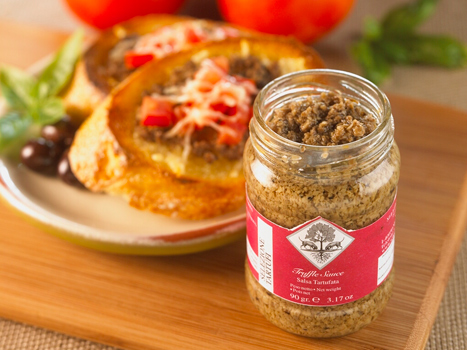 How to Prep/Store
These olive oils are pressed at the peak of freshness for superb flavor. The dark bottle is a built-in protector from harmful light so keep within easy reach. Keep, as with all good oils, out of direct sunlight. There is no need to refrigerate and it will only serve to cloud and thicken your oil. This won't hurt the oil but will make it less appealing. You will be amazed at the things this oil will bring to life.
Recipe Ideas
This is fabulous on just about anything from grilled or steamed asparagus, fresh garden greens and tomatoes . . . or my favorite Mediterranean tuna salad. It's far lighter and tastier than the traditional version. Combine your favorite all-white tuna with a healthy tablespoon of "O" Meyer lemon oil, a spoonful of drained capers, a chopped green onion and some artichoke bottoms or hearts of palm. Served chilled on a bed of bib lettuce or sliced fresh heirloom tomatoes! Drizzle balsamic over tomatoes and ENJOY a delicious lunch you wont feel guilty about!