Sea Salt – Fleur de Sel de Guerande
---
Fleur de Sel de Guerande–fleur de sel, which means "flower of salt," is the prized salt of France and of top chefs worldwide. Many places now sell "fleur de sel" but Fleur de Sel de Guerande is the "real deal." It is strictly hand-harvested and is, as are most artisanal foods, very reliant on weather and time-honored traditions. The delicate salt crystals are gently hand raked with a traditional "lousse" from the tops of salt marshes near the Brittany coast of France on a peninsula designated as a  wetland of international interest (RAMSAR site). Both the land and the efforts of the co-operative members are protected! Fleur de Sel is prized as a finishing salt. The small light flakes melt in your mouth with a mild taste of the sea. Sprinkle on fresh vegetables, melons or the current trend–caramel. This is not a "cooking" salt as its delicate flavor and texture are lost in the process–instead sprinkle on finished foods tableside. (Use a salt cellar for a special presentation.)
Fleur de Sel de Guerande comes in an ample  8 oz bag.
---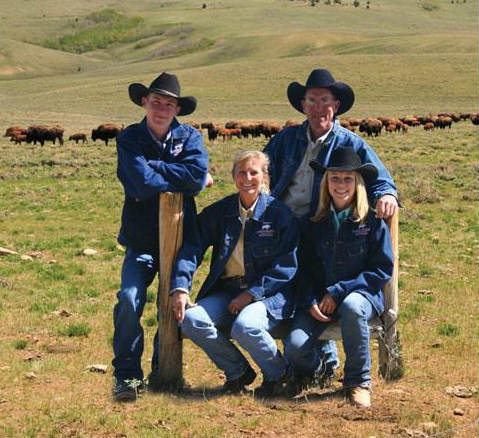 Artisan/History/Story
The  Fleur de Sel salt is light and delicate and requires a delicate process to obtain. Originally only women were allowed to rake the delicate crystals which form on the surface of the intricate evaporation ponds. It was thought the men would be to rough. Mind you these same delicate women then had to carry giant bowls of salt--weighting 60+ lbs--on their heads to be processed. Fortunately, although the harvesting is still done by hand they graduated to wheelbarrows and now have a truck to transport to the facility for packaging! The Les Sel de Guerande cooperative has 200 salt worker members which allows them to protect not only the marshes but the ancient processes and allow them to  compete against industrial manufacturers.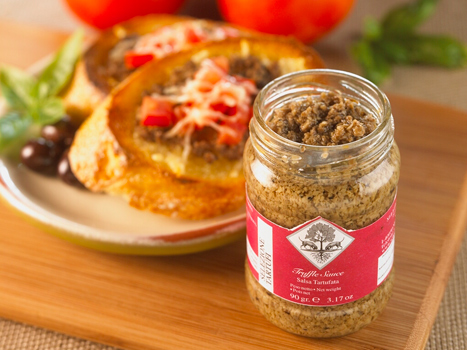 How to Prep/Store
Fleur de Sel de Guerande comes in a resealable 8 oz package. I usually transfer mine to a decorative jar and keep on the counter for ease of use. For table side put a small amount in a salt cellar and place on the table with a small spoon. Store tightly sealed.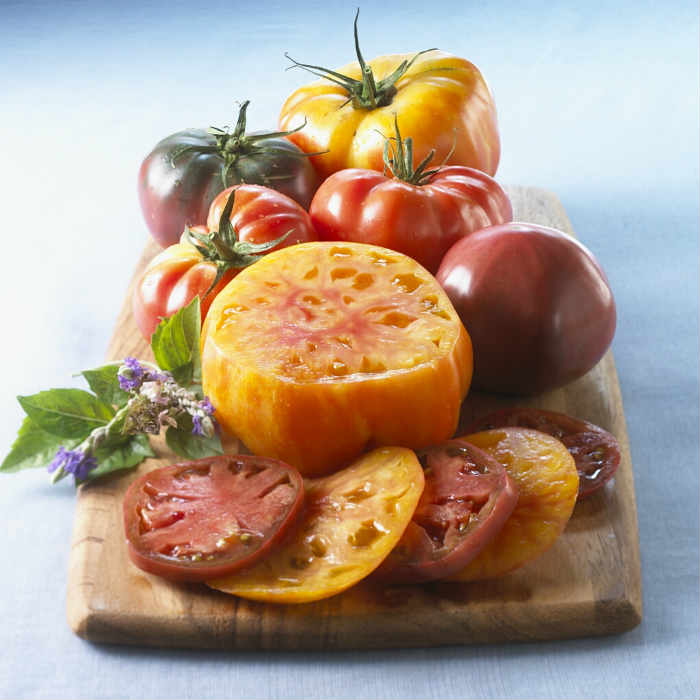 Recipe Ideas
Fleur de Sel de Guerande is a delicate finishing salt. Sprinkle on fresh heirloom tomatoes or summer melons to bring out the natural flavors. Likewise perfect for most anything from steamed vegetables to pasta--the delicate crystals add the flavor of the sea without overpowering. You will wonder how you ever used just plain "table salt." See recipe for summer zucchini with lemon, Fleur de Sel is the finishing touch!