Veget8 Vinegar by Minus8
200 ml bottle
---
Veget8 vinegar is another delicious creation by the Minus8 vinegar house. They begin with Cabernet Franc grapes. They first make icewine from these naturally vegetal grapes and then craft vinegar from the icewine. They simultaneously make vinegar from local Roma tomatoes and then artfully blend the two.  The result is Medium sweet, with balanced zesty mouthwatering acidity on the palate, forward flavors of super ripe tomato, tomatillo, green fruit, fresh herb, zucchini, melon rind, and squash, with notes of green mango, rhubarb, cucumber and bouquet garni. I know that sounds like a lot for vinegar, but you owe it to yourself to try! All fruit with the taste of vegetables!
Like many of the Minus8 products, this is a perfect foundation for sauces as well as marinades and dressings. A few drops in a bloody mary will have your guests wanting to know your 'secret". It is of course also a wonderful finishing ingredient for roasted vegetables and soups. Veget8 vinegar has a myriad of uses with its' unique flavor profile and will certainly become a favorite.
Veget8 Vinegar in 200ml bottles
---
Artisan/History/Story
A winemaker in the Niagra region of Canada decided to try crafting a wine vinegar rather than traditional balsamic-style vinegar. Made from sweet Canadian grapes in an honored vineyard The outcome was sweet and dark, like a raisin. The grapes are harvested at "Minus 8" degrees, in the tradition of famed Canadian Ice Wines.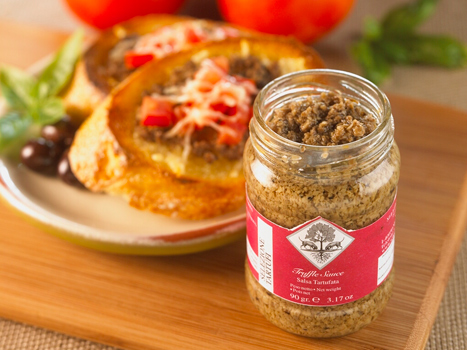 How to Prep/Store
Veget8 vinegar comes in a 200 ml bottle which is dark in order to protect the vinegar from sunlight. As with all quality oils and vinegars, protect from direct light and extreme temperatures.